Welcome to hk permanent makeup clinic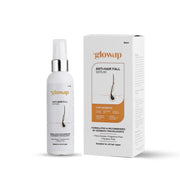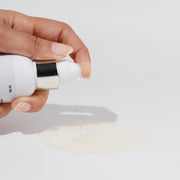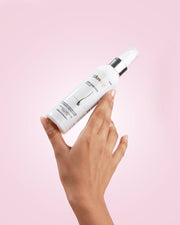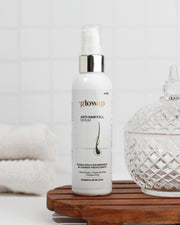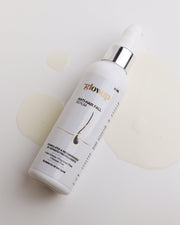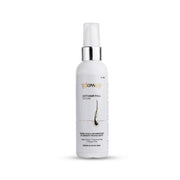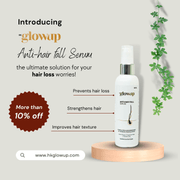 HK Glowup Anti-Hair Fall Serum
Product Info

HK Glowup Anti-Hair Fall Serum is a specially formulated hair care product designed to reduce hair fall and promote healthier hair growth. This serum is made with a blend of ingredients that work together to strengthen hair roots, nourish hair follicles, and prevent hair breakage.

Formulated with a powerful blend of ingredients such as Procapil, Castor oil, and hydrolyzed keratin, this serum is designed to nourish and strengthen your hair from the roots to the tips.
Key Ingredients Of HK Glowup ANTI-HAIR FALL SERUM and How They Help Your Hair
The following are the three main ingredients Hk Glow Up Anti-Hair fall serum is made of. Let's closely look at each one and understand the different benefits each ingredient offers.
Procapil
Procapil is a breakthrough ingredient that targets the main causes of hair loss by strengthening the hair follicle, improving scalp circulation, and stimulating hair growth. It works by reducing the production of a hormone called DHT, which is known to cause hair follicle shrinkage and hair fall.
Castor Oil
Castor oil is a natural emollient that helps to moisturize the scalp and nourish the hair. It contains ricinoleic acid, which has anti-inflammatory properties that help to reduce inflammation on the scalp. Castor oil also helps to improve blood circulation, which stimulates hair growth and prevents hair loss.
Hydrolyzed keratin
Hydrolyzed keratin is a protein that is naturally present in hair, but its levels decrease with age and exposure to environmental stressors. Hydrolyzed keratin is a form of keratin that has been broken down into smaller molecules, making it easier for the hair to absorb. It helps to strengthen the hair shaft and prevent breakage, leading to thicker, healthier-looking hair.
5-Key Benefits of HK Glowup ANTI-HAIR FALL SERUM
Prevents hair loss
Strengthens hair
Fights against follicle ageing process
Improves hair texture 
Improves smoothness of hair surface
Recommended Usage:
HK Anti-Hair fall Serum has to be applied at night. Keep it to get soaked overnight. It is necessary to wash your hair with shampoo the next morning. People can use HK Anti-hair fall shampoo to achieve better and faster results.
HK Glowup Anti-Hair Fall Serum is free from harmful chemicals like sulphates, parabens, and silicones, making it safe for all hair types. It is also Paraben-free and cruelty-free, so you can feel good about using a product that is both effective and ethical.
Say goodbye to hair fall and hello to healthy, strong hair with HK Glowup Anti-Hair Fall Serum. Try it today and see the difference for yourself!