Welcome to hk permanent makeup clinic
About Us
We're a limited edition of fascination. We are ready to give you a unique and rare blend of awesomeness. Dr. Harshitha will be your fairy to work her charms on you.
HK Permanent Makeup Clinic
The HK Permanent Makeup Clinic is well-known for its expertise in offering a variety of services and treatments that enhance people's appearances and boost their self-confidence. This Clinic has a wide range of Permanent Makeup, Skin Care, Hair Care, Injectables, Body Contouring, Hair Transplant, and Laser Treatments.
As the premier skin and hair care destination in Hyderabad and Vijayawada, HK Permanent Clinic stands at the forefront of aesthetic enhancements and rejuvenation. With a profound commitment to beauty and wellness, we have been making waves in the beauty sector, helping our valued clients rediscover their natural radiance.
HK Glowup
HK Glowup is a subsidiary of HK Pharma & Cosmetics Private Limited providing high-quality, innovative products that help enhance the natural beauty of our customers. We are here to provide a transformative experience that nurtures your skin health from within, resulting in lasting beauty that radiates confidence.
HK Glowup is where science and quality coincide with each other. We understand that every ingredient plays a crucial role. That's why we meticulously source and select Scientifically proven ingredients and non-toxic ingredients for their efficacy and safety.
Our Mission
Our mission is to enhance the well-being and confidence of individuals by delivering innovative, high-quality pharmaceutical and cosmetic products & services. We are committed to improving lives through science, sustainability, and social responsibility. Through continuous research, development, and ethical practices, we aim to be a trusted partner in healthcare and beauty worldwide.
Our Vision
We aspire to create a healthier and more beautiful world, where our quality products and services inspire self-assurance and empower individuals to lead fulfilling lives. By pioneering breakthroughs, fostering a diverse and inclusive workforce, and preserving our planet's resources, we envision a future where our brand is synonymous with innovation, integrity, and compassion.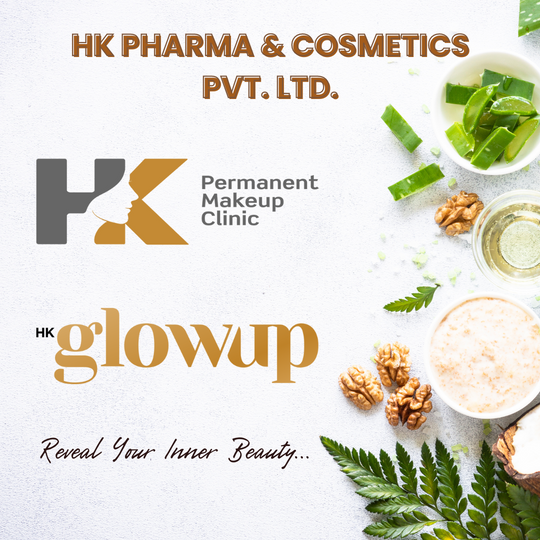 Our Values
- Customer-Centric 

- Transparency

- Quality Ingredients

- Innovation

- Sustainability
Our Journey
Dr. Harshitha is a highly acclaimed esthetician, cosmetologist expert who is nationally – internationally certified and recognized by the countries, Dubai, the US, and Thailand in the fields of micro-blading and permanent make up.​
She is the first professional to be internationally accredited in the discipline of paramedical camouflage and proficiency in Esthetics. Dr. Harshitha is having a penchant in the sphere of wellness, she is one of the few aficionados in the domain of permanent makeup who has won a plethora of accolades, Bangkok beautorium award being the latest.
From a young age, Dr. Harshita has always been fascinated by the cosmetics and beauty industry. the journey began with a burning desire to make a mark in the cosmetic and permanent makeup industry. Determined to pursue her dreams, she started on a road of constant learning, completing significant training, and acquiring worldwide certifications from renowned institutions like Thailand, the United Arab Emirates, and the United States.