Welcome to hk permanent makeup clinic
Eyebrow Microblading
Do you struggle with thin brows and undefined shapes of brows that make you self conscious about your appearance?
Are you looking for a solution that will last a long time of perfect eyebrow shape and doesn't need to be maintained daily?
Transform your thin and shapeless eyebrows with HK Eyebrow Microblading services. Get natural looking eyebrows and long lasting results from our experienced professionals.
At HK Permanent Makeup Clinic Eyebrow Microblading is perfect for anyone who wants fuller, more defined brows that look completely natural.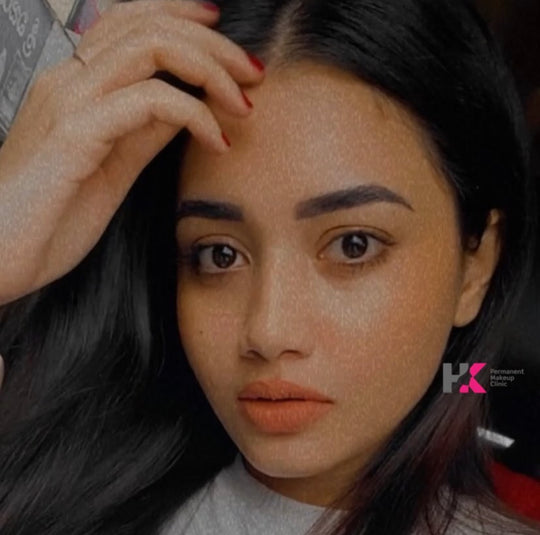 What Is Microblading? And How Does It Work?
Microblading, one of the most popular forms of permanent makeup, is a technique that simulates individual hair strokes to fill thin eyebrow areas and make them look fuller. It is a fancy name for eyebrow pigmentation.
Microblading is one of the most popular forms of permanent makeup technique that is used for eyebrows which gives the perfect shape and natural look of eyebrows.
At HK Permanent makeup Clinic, we have three types of eyebrow Microblading.
HK Ombre Brows
is a semi-permanent eyebrow pigmentation technique that creates a soft shaded brow pencil look. Also known as Powdered Brows, this technique was first developed in Asia and has been around for decades. The Ombre Brows technique gives excellent definition and depth to your eyebrows.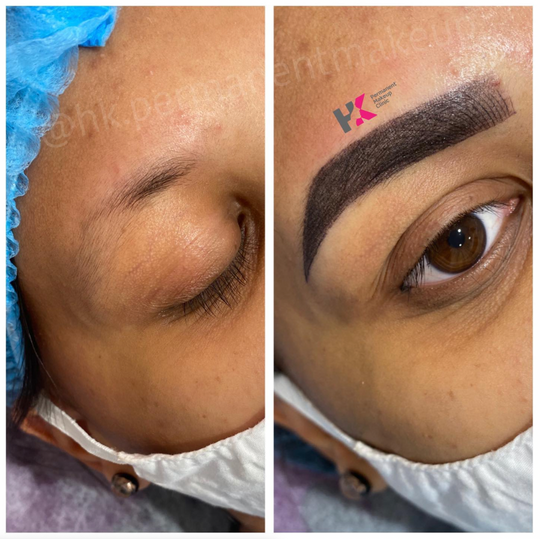 HK Combination Brows
is our signature technique that combines both Microblading and Ombre Brows in a unique fashion. The results may last long for around 2-4 years depending upon skin type, lifestyle, age and how often you get touch-ups and maintain your brows.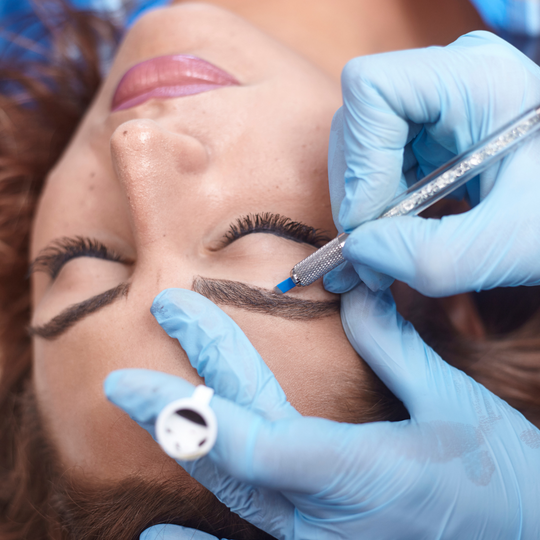 HK Microblading
is a cosmetic pigmentation procedure that is done using a manual blade. Unlike a typical tattoo that is permanent, Microblading lasts up to six months. This is because the technique uses small amounts of pigment for a more natural look.