Welcome to hk permanent makeup clinic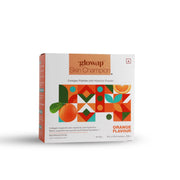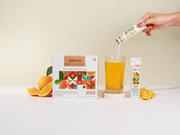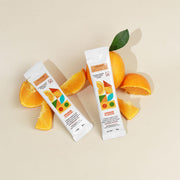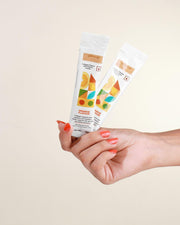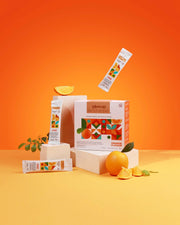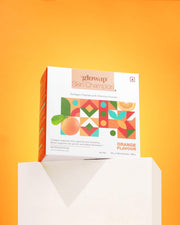 HK Glowup Skin Champion Collagen peptide with vitamins
Orange Flavour
Product Info

HK GLOWUP Skin Champion is a comprehensive formula for keeping your skin healthy, young, and radiant. Along with the multiple Vitamins and Biotin, HK Skin Champion Collagen Peptide powder help improve the firmness and elasticity of the skin and boosts hydration to keep skin soft and smooth. Potent antioxidants like Vitamin C help control free radical-induced skin damage and improve skin glow. Biotin, one of the critical ingredients of HK Skin Champion, helps maintain hair health and boost follicle formation as it plays a significant role in keratin protein synthesis.

 HK's Skin Champion visibly improves skin youthfulness by improving skin collagen density. It fights against the oxidative stress caused due to UV radiation, air pollution, and an unhealthy lifestyle that affects the skin's overall appearance

Product Type:

Collagen
Benefits Of Consuming HK's Skin Champion Every Day
Skin Champion Help Diminish Wrinkles And Fine Lines
Exposure to harmful UV rays, pollution, poor lifestyle habits, and aging can all decrease the collagen levels in our bodies. When there aren't sufficient levels of Collagen in the body, it leads to fine lines and wrinkles around the eyes and mouth. Glowup Skin Champion fight against these signs of aging to keep skin supple and smooth for a more extended period.
Glowup Skin Champion Improves Skin Tone
Collagen is rich in amino acids that keep skin looking smoothie, even, and healthy. Therefore to improve the uneven complexion and skin texture, your only answer is Collagen Peptides rich HK's Skin Champion.
Skin Champion Minimizes Scars And Dark Spots
The amino acids present in collagen help minimize the appearance of scars and dark spots formed due to
acne and other skin issues. By adding Collagen back into your skin through Skin Champion, one can promote healthy tissue formation, which in turn speeds up the healing process. This helps in treating dark spots and scars formed on the skin.
Skin Champion Boosts Hydration
Low levels of Collagen in your body can leave the skin feeling dry and flaky. With HK's Skin Champion, you can add the lost Collagen back to your body which gives your skin the lost hydration to maintain a soft, smooth, and radiant appearance.
Skin Champion Makes Skin Firm and Toned
While lotions, creams, and other skin products containing collagen help improve the texture of the skin's outer layer, HK's Skin Champion will treat skin from within. It boosts the Collagen on a deeper level (in the dermis). The dermis layer of skin is responsible for keeping skin firm and tight, so the more Collagen reaches this layer, the more firm and toned your skin will look.
Skin Champion Fights Hair Loss and Treats Grey hair
The Biotin in Skin Champion help in increasing your body's hair-building proteins, resulting in longer and thicker hair.
Your Hair follicle is responsible for producing the pigment that gives hair its color. Skin Champion help reduces the appearance of grey hair by boosting the health of the
hair follicles. You can observe darker and less dry hair with regular usage of Skin Champion.
Skin Champion Treats SplitEnds And Breakage
HK's Skin Champion is very effective in repairing split ends and maintaining a healthy level of hydration in hair.