Welcome to hk permanent makeup clinic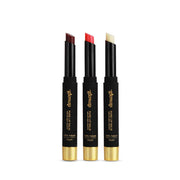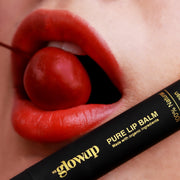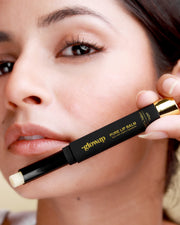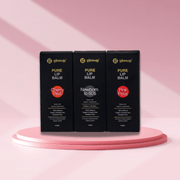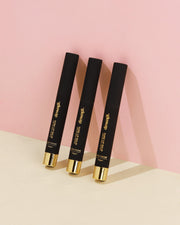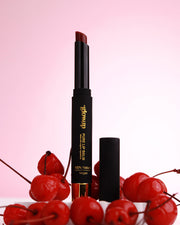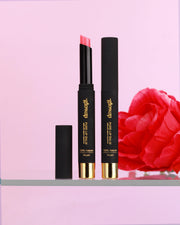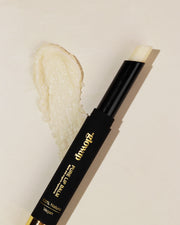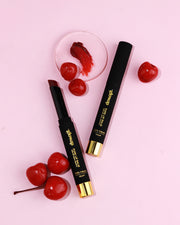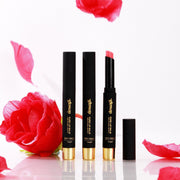 HK Glowup Pure Lip Balm Combo
Product Info

Discover our collection of lip balms designed to provide intense hydration, nourishment, and a touch of color to your lips. With three delightful flavors to choose from, including Cherry Red, Pink Petal, and Newborn to 60's, our lip balms are carefully crafted using a blend of natural ingredients that are beneficial for your lips. Get ready to experience the ultimate lip care and a radiant, healthy glow!
Variants & Shades
Let's look at the 3 variants of HK Glowup Pure Lip Balms in details
Cherry Red Lip Balm - A Burst of Cherry Freshness
Indulge your senses with our Cherry Red Lip Balm, enriched with the essence of juicy cherries. Formulated with a blend of cherry extract, coconut oil, and sunflower seed oil, this lip balm provides intense hydration while delivering a delightful burst of fruity flavor. Experience the moisturizing benefits of coconut oil and the nourishing properties of sunflower seed oil, leaving your lips feeling supple, soft, and irresistibly smooth. Let the vibrant red tint add a touch of glamour to your everyday look.
Newborn to 60's Lip Balm - Unisex Ageless Lip Care
Experience lip care that transcends age with our Unisex Newborn to 60's Lip Balm. This versatile lip balm is specially formulated with a unique blend of jojoba oil, avocado oil, and oat milk extract, catering to the needs of all ages. Jojoba oil provides deep hydration, while avocado oil helps replenish lost moisture and restore suppleness. The addition of oat milk extract soothes and nourishes, promoting healthy-looking lips. Enjoy the benefits of age-defying lip care with this gentle and nurturing lip balm.
Pink Petal Lip Balm - A Subtle Floral Kiss
Enhance your natural beauty with our Pink Petal Lip Balm, infused with a delicate blend of almond oil, organic olive oil, and rose oil. Experience the luxurious moisturizing effects of almond oil, known for its ability to soothe and protect the lips. Organic olive oil provides deep nourishment, while rose oil adds a subtle floral scent and a touch of romantic pink color. Pamper your lips with this botanical blend, leaving them feeling pampered, hydrated, and beautifully tinted.
Why Choose HK Glowup Pure Lip Balm?
Natural Ingredients: Our lip balms are carefully crafted using natural ingredients, free from harsh chemicals, parabens, and artificial colors.
Intense Hydration: Experience 12 hours of long-lasting hydration and protection against dryness, leaving your lips feeling soft, smooth, and moisturized.
Nourishing Formulas: Each lip balm is infused with a unique blend of nourishing oils and extracts, targeting specific lip care needs.
Delightful Flavors: Indulge your senses with our lip balms' delightful flavors, adding a touch of joy to your lip care routine.
Subtle Tints: Our lip balms offer a subtle hint of color, enhancing your natural lip shade and adding a touch of radiance to your smile.
Suitable for All Ages: The Newborn to 60's lip balm caters to everyone, providing age-appropriate lip care for all stages of life.
Enhance Your Beauty With HK Glowup Pure Lip Balm Series
Discover the ultimate lip care experience with HK Glowup Pure Lip Balm. Treat your lips to the nourishment they deserve and embrace a healthier, more vibrant smile. Choose your favorite flavor or try them all for a lip care routine that leaves you glowing from within. Order yours today and let your lips shine!