Welcome to hk permanent makeup clinic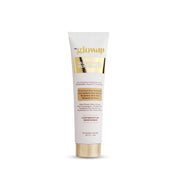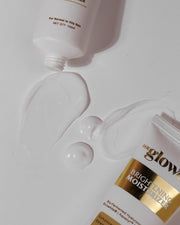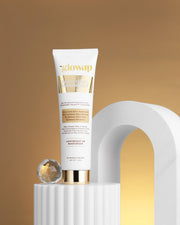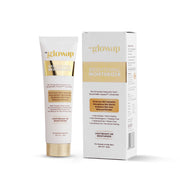 HK Glowup Brightening Moisturizer
For All Types Of Skin
Product Info

Experience the transformative power of HK Glowup Brightening Moisturizer, a skincare essential designed to enhance your natural radiance and leave your skin looking vibrant and revitalized. Packed with a potent blend of key ingredients, including Bio-Fermented Hyaluronic Acid, Bicowhite, Aquaxyl, and Ceramides, this moisturizer delivers exceptional hydration and brightening benefits for a truly luminous complexion. Enriched with the goodness of Sunflower seed oil, Calendula flower oil, and Argan oil, it nourishes and rejuvenates your skin, providing a radiant glow that will turn heads.

Key Ingredients Of HK Glow Up Brightening Moisturizer and How They Help Your Skin
The following are the four main ingredients HK Glow Up Brightening Moisturizer is made of. Let's closely look at each one and understand the different benefits each ingredient offers.
Bio-Fermented Hyaluronic Acid
This advanced form of hyaluronic acid penetrates deep into the skin, locking in moisture and promoting a plump, supple appearance. It helps diminish the appearance of fine lines and wrinkles, leaving your skin smoother and more youthful-looking.
Aquaxyl
A cutting-edge moisturizing complex, Aquaxyl optimizes the skin's water reserves and prevents dehydration. It helps improve the skin's moisture barrier, enhancing its ability to retain water and providing long-lasting hydration. The result is a plumped, hydrated complexion that looks healthy and revitalized.
Ceramides
Essential for maintaining a healthy skin barrier, Ceramides help lock in moisture and protect the skin from external aggressors. They strengthen the skin's natural defense mechanism, keeping it hydrated, supple, and resilient. Ceramides also contribute to a smoother, more refined skin texture.
Bicowhite
Derived from natural plant extracts, Bicowhite is a powerful skin-brightening agent that helps fade the appearance of dark spots, hyperpigmentation, and uneven skin tone. It works to restore a luminous, even complexion, revealing your skin's natural radiance.
Proven effects of Bicowhite:
MULTI-TARGET delivery of 5 complementary whitening ingredients. 
BLOCKS the main processes involved in the formation of dark spots. 
REDUCES melanin content in normal conditions and under UV exposure. 
HIGHLY EFFECTIVE to depigment dark spots, whiten, brighten, and unify skin tone. 
HIGHLY SPECIFIC for hyperpigmented areas. 
HELPS REDUCE wrinkles and fine lines.
HK Glowup Brightening Moisturizer Comes With the Goodness Of:
Sunflower Seed Oil, Calendula Flower Oil, Argan Oil
Sunflower Seed Oil
Rich in antioxidants and essential fatty acids, Sunflower seed oil nourishes and moisturizes the skin, leaving it soft and smooth. It helps protect against environmental stressors and promotes a healthy, radiant complexion.
SHOP NOW
Calendula Flower Oil
Known for its soothing properties, Calendula flower oil calms irritated skin and promotes healing. It assists in reducing redness, inflammation, and sensitivity, restoring balance to the skin and imparting a natural glow.
SHOP NOW
Argan Oil
Derived from the kernels of the Moroccan argan tree, Argan oil is a luxurious ingredient that deeply nourishes and hydrates the skin. It is rich in antioxidants and essential fatty acids, which help improve skin elasticity and promote a youthful appearance.
SHOP NOW
Indulge in the luxurious and effective formula of HK Glowup Brightening Moisturizer. This lightweight yet deeply hydrating moisturizer absorbs quickly into the skin, making it suitable for all skin types. Whether you're looking to achieve a brighter complexion, reduce the appearance of dark spots, or simply enhance your skin's natural radiance, this moisturizer is your answer.
Order Your Favourite Moisturizer
Unlock the secret to a glowing, luminous complexion with HK Glowup Brightening Moisturizer. Embrace the power of nature's finest ingredients and enjoy the transformation of your skin into a radiant masterpiece. Say hello to the radiant glow, you've always desired. Order your HK Glowup Brightening Moisturizer today and experience the difference it can make for your skin.