Welcome to hk permanent makeup clinic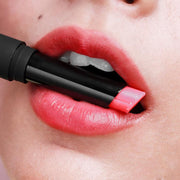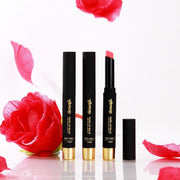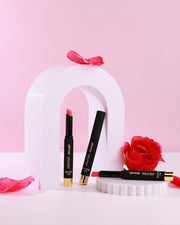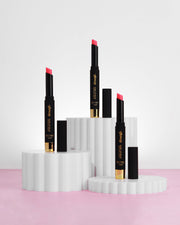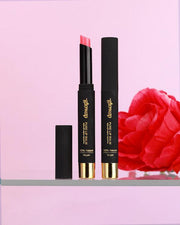 HK Glowup Pure Lip Balm - Pink Petal
Product Info

Indulge your lips in a world of nourishment and vibrant color with HK Glowup Pure Lip Balm - Pink Petal. Formulated with a carefully selected blend of premium ingredients, this lip balm offers a luxurious experience that will leave your lips feeling soft, smooth, and beautifully hydrated. Say goodbye to dry, chapped lips and hello to a healthy, glowing pout.
Key Ingredients Of HK Glowup Pure Lip Balm - Pink Petal
The following are the three main ingredients HK Glowup Pure Lip Balm - Pink Petal is made of. Let's closely look at each one and understand the different benefits each ingredient offers.
Almond Oil:
Almond oil is a natural emollient that deeply moisturizes and nourishes the lips. Rich in essential fatty acids, vitamins, and antioxidants, it helps to restore lost moisture and maintain the natural softness of your lips. Almond oil also has anti-inflammatory properties, making it ideal for soothing irritated skin.
Organic Olive Oil:
Organic Olive oil is renowned for its exceptional moisturizing benefits. Packed with antioxidants and healthy fatty acids, it creates a protective barrier on the lips, sealing in moisture and preventing dryness. The soothing properties of olive oil help to alleviate any discomfort caused by chapped lips, leaving them supple and velvety smooth.
Rose Oil:
Rose oil is a luxurious ingredient known for its exquisite aroma and rejuvenating properties. Its moisturizing and hydrating qualities help restore the lips' natural elasticity, reducing the appearance of fine lines. The enchanting scent of rose oil enhances the overall sensory experience, making the application of HK Glowup Pure Lip Balm - Pink Petal a truly indulgent ritual.
Experience the HK Glowup Difference
At HK Glowup, we believe that self-care should be a delightful experience that delivers real results. That's why we have created HK Glowup Pure Lip Balm - Pink Petal with utmost care and attention to detail. Our commitment to quality ensures that you receive a lip balm free from harmful chemicals, parabens, and artificial fragrances.
The Pink Petal shade of our lip balm adds a subtle touch of rosy radiance to your lips, enhancing their natural beauty. Whether you're going for a no-makeup look or want to complement your favorite lipstick, HK Glowup Pure Lip Balm - Pink Petal is a perfect choice.
Treat Your Lips to Luxury Today
Pamper your lips with the finest natural ingredients and experience the difference of HK Glowup Pure Lip Balm - Pink Petal. Unlock the secret to soft, supple, and vibrant lips that glow with health. Say goodbye to dryness and embrace a new level of lip care.
Order Your Favourite Lip Balm Today!
Order your HK Glowup Pure Lip Balm - Pink Petal today and discover the transformative power of nature for your lips. Let your lips shine confidently and radiate the beauty that comes from within.