Welcome to hk permanent makeup clinic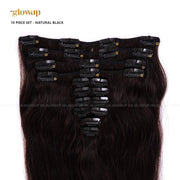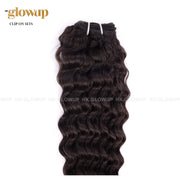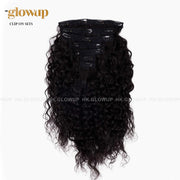 10 piece Clip-in Hair Extension Sets
Transform Your Look Instantly: Discover the Magic of Clip-In Hair Extensions
Virgin Clip-in Hair Extension by HK
Clip-in Hair Extensions are the most convenient form of extensions to use. You can achieve longer, voluminous, bouncy hair within seconds with just a few clips. These extensions can be clipped on and removed as needed. Boost your hair's length and thickness for an instant makeover. We at HK Glowup are happy to give you the freedom to experiment with your looks and hair colors without committing to anything permanent.Adding color without damaging your hair is easy with this product.
Features
Super easy-to-use premium quality clip-on application
100% human hair extensions
Lightweight, comfortable to wear all day long
Blends flawlessly with your real hair
Heat-resistant and can be styled just like your real hair
Can be dyed
Can be clipped on any height
Which look are you gonna rock today?
Clip-in Hair Extensions comes in 2 variants
1. Basic Clip-in Hair Extensions
2. Luxury Clip-in Hair Extensions