Welcome to hk permanent makeup clinic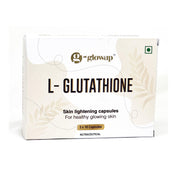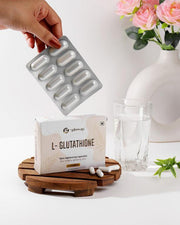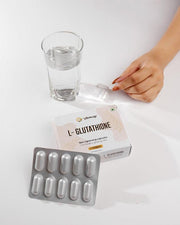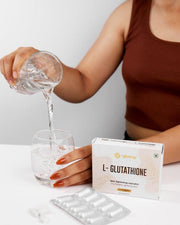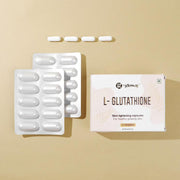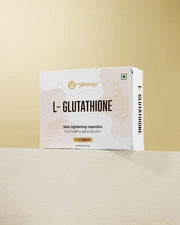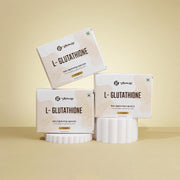 L- Glutathione Skin Lightening Capsules
Product Info

Gives you even toned, bright and glowing skin by reversing damage done to your skin over the years, and Helps in preventing further damage.
Key Ingredients Of HK Glow Up L-Glutathione Skin Lightening Capsules:
HK Glow up L-Glutathione Skin Lightening Capsules is a unique formula that helps to reduce dark spots, acne scars, and other skin discolorations, leaving you with a glowing complexion.
HK Glowup L-Glutathione contains 4 powerful antioxidants which are Glutathione which helps glowing skin by reversing the damage done to your skin over the years. Resveratrol and Astaxanthin shield it from UV damage, improve skin elasticity, and decrease wrinkles. Alpha-lipoic acid works at the cellular level and reverses wrinkles and loss of elasticity.
HK Glow up L-Glutathione Skin Lightening Capsules are made from natural ingredients, delivering a safe and effective skin whitening solution.
L-Glutathione
Glutathione is an important ingredient that aids in the regeneration of healthy skin, especially for those who are seeing visible signs of aging.
Glutathione is renowned for its skin-lightening benefits, it helps one achieve an overall brighter and lighter skin tone. It is known for giving a youthful glow and even tone to the skin.
Alpha Lipoic Acid
Alpha Lipoic Acid is a powerful antioxidant that has been shown to have numerous benefits for the skin. Alpha Lipoic Acid helps to soothe irritated skin and reduce redness. It helps to remove dead skin cells and improve skin texture. This can lead to a smoother, more radiant complexion and also helps to keep the skin looking firm and youthful.
Resveratrol
Resveratrol is slowing down the effects of aging skin caused by environmental damage, like sun exposure and pollution. It can also improve the look of fine lines, wrinkles, elasticity, and hyperpigmentation caused by sun damage. If you have hyperpigmentation, Resveratrol helps lessen the appearance of dark spots. Additionally, resveratrol can be very soothing and calming for the skin.
Astaxanthin
As an antioxidant, Astaxanthin benefits the skin by reducing inflammation and redness, particularly from the presence of oxygen-free radicals. By increasing skin elasticity, astaxanthin can reduce the appearance of wrinkles and fine lines, as well as reduce the appearance of age spots and sun spots.
Benefits Of HK Glow up L-Glutathione Skin Lightening Capsules
To help improve the look of discolorations and promote an even skin tone.
May lighten dark spots caused by sun damage.
Reduce Signs of Aging
Prevents premature aging of skin and hair
Brighten skin tone
How To Use L-Glutathione
The recommended dosage is 1 capsule a day on an empty stomach (preferably in the morning).
If you want quicker results, take two capsules per day.
We suggest that you consult your doctor if you experience any allergies or discomfort.
Shop Now