Welcome to hk permanent makeup clinic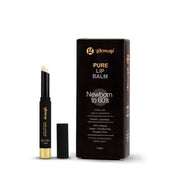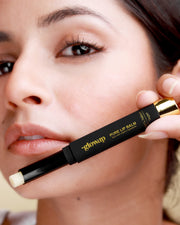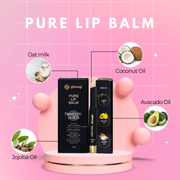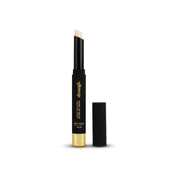 HK Glowup COLOURLESS Pure Lip Balm - Newborn to 60's
Product Info

Achieve irresistibly soft and luscious lips with HK Glowup Pure Lip Balm. Specially formulated to cater to individuals of all ages, from newborns to those in their 60s, this unisex lip balm is designed to provide optimal lip care for everyone. Packed with nourishing ingredients like Jojoba Oil, Avocado Oil, and Oatmilk Extract, our lip balm offers a multitude of benefits to keep your lips healthy and glowing.
Key Ingredients Of HK Glowup Pure Lip Balm - Newborn to 60's
The following are the three main ingredients HK Glow Up HK Glowup Pure Lip Balm - Newborn to 60's is made of. Let's closely look at each one and understand the different benefits each ingredient offers.
Jojoba Oil:
Known for its exceptional moisturizing properties, Jojoba Oil helps to hydrate and replenish dry lips. It forms a protective barrier that seals in moisture, preventing dehydration and keeping your lips soft and supple.
Avocado Oil:
Rich in essential fatty acids and antioxidants, Avocado Oil provides deep nourishment to your lips. It helps to repair damaged skin cells, soothes chapped lips, and promotes a smoother lip texture.
Oat milk Extract:
Oat milk Extract is a natural emollient that soothes and calms sensitive lips. It contains anti-inflammatory properties that reduce redness and irritation, making it perfect for individuals with delicate or easily irritated skin.
Benefits HK Glowup Pure Lip Balm - Cherry Red?:
Intense Moisture: The combination of Jojoba Oil and Avocado Oil ensures deep hydration for your lips, effectively combating dryness and preventing moisture loss. Say goodbye to chapped lips and hello to a soft, smooth pout.
Nourishing Formula: With its nutrient-rich ingredients, our lip balm nourishes and revitalizes your lips. It helps to restore and maintain the natural lipid barrier, promoting overall lip health.
Universal Appeal: HK Glowup Pure Lip Balm is suitable for individuals of all ages, from newborns to those in their 60s. Its unisex formula ensures that anyone can enjoy its benefits, regardless of gender or age.
Gentle and Soothing: Oatmilk Extract adds a gentle touch to our lip balm, making it suitable for individuals with sensitive or easily irritated lips. Experience soothing relief and comfort, even in the most delicate of cases.
Versatile Lip Care: Whether you're facing harsh weather conditions, have dry lips due to aging, or simply desire a daily lip care routine, our lip balm is your perfect companion. It provides year-round protection and nourishment, giving you beautiful lips at any age.
Indulge your lips in the ultimate care and pampering with HK Glowup Pure Lip Balm. Unlock the secret to soft, healthy, and youthful-looking lips for the entire family. Order yours today and experience the transformative power of our unisex lip balm.