Welcome to hk permanent makeup clinic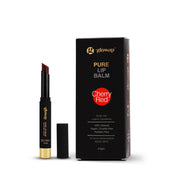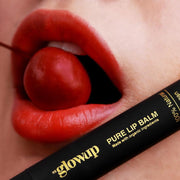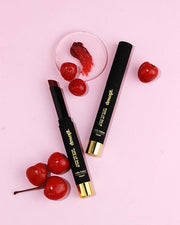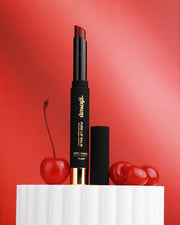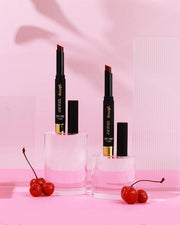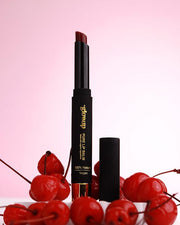 HK Glowup Pure Lip Balm - Cherry Red
Product Info

Discover the perfect blend of nature and beauty with HK Glowup Pure Lip Balm in the delightful shade of Cherry Red. This luxurious lip balm is carefully crafted with a unique combination of key ingredients, including Cherry Extract, Coconut Oil, and Sunflower Seed Oil. Experience the ultimate hydration and a luscious pop of color with every application.
Key Ingredients Of HK Glowup Pure Lip Balm - Cherry Red
The following are the three main ingredients HK Glowup Pure Lip Balm - Cherry Red is made of. Let's closely look at each one and understand the different benefits each ingredient offers.
Cherry Extract:
Derived from ripe cherries, this natural ingredient is rich in antioxidants and vitamins. It helps to nourish and protect your lips from environmental damage while leaving a subtle, cherry-inspired tint. Let your lips indulge in the delightful essence of cherries.
Coconut Oil:
Known for its excellent moisturizing properties, Coconut Oil helps to soften and hydrate dry lips. It forms a protective barrier, sealing in moisture and preventing further moisture loss. Experience the silky-smooth texture and long-lasting hydration that Coconut Oil provides.
Sunflower Seed Oil:
Extracted from sunflower seeds, this lightweight oil is packed with essential fatty acids and vitamins. Sunflower Seed Oil deeply moisturizes your lips, promoting softness and suppleness. It helps to restore and maintain the natural moisture balance of your lips, leaving them feeling revitalized and smooth.
Why Choose HK Glowup Pure Lip Balm - Cherry Red?
Hydration and Nourishment: The unique blend of Cherry Extract, Coconut Oil, and Sunflower Seed Oil deeply nourishes and hydrates your lips, providing long-lasting moisture and preventing dryness.
Subtle Tinted Color: With its beautiful Cherry Red hue, this lip balm adds a touch of natural-looking color to your lips. Enjoy a radiant and youthful appearance with a hint of cherry-inspired charm.
Natural and Gentle: HK Glowup Pure Lip Balm is free from harsh chemicals, parabens, and artificial fragrances. It is gentle on your lips, making it suitable for everyday use and all skin types.
Convenient and Travel-Friendly: The compact and sleek packaging of HK Glowup Pure Lip Balm makes it easy to carry with you wherever you go. Keep your lips moisturized and vibrant throughout the day, no matter where life takes you.
Cruelty-Free and Environmentally Conscious: At HK Glowup, we are committed to creating products that are cruelty-free and environmentally friendly. Our lip balm is not tested on animals, and our packaging is made from recyclable materials.
Experience the sheer luxury of HK Glowup Pure Lip Balm - Cherry Red. Revitalize your lips with its nourishing formula and indulge in the vibrant shade of cherry. Embrace the natural beauty and radiance that comes with healthy, moisturized lips. Add this exquisite lip balm to your beauty routine today and let your lips glow with pure perfection.