Welcome to hk permanent makeup clinic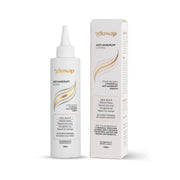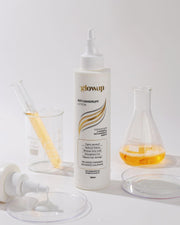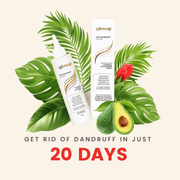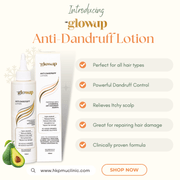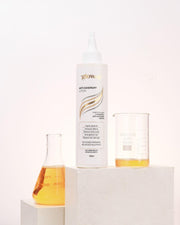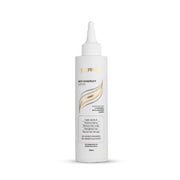 HK Glowup Anti-Dandruff Lotion
Eliminate Dandruff, Embrace Confidence: Introducing HK Glowup Anti-Dandruff Lotion
Product Info

Experience a dandruff-free scalp and enjoy healthy, beautiful hair with

HK Glowup Anti-Dandruff Lotion

. Take control of your hair care routine and say goodbye to dandruff once and for all. Its potent blend of Climbazole, Piroctone Olamine, Zinc Pyrithione, Tocopheryl Acetate, and Persea Gratissima Oil works together to provide effective dandruff control while promoting a balanced and healthy scalp.
Key Ingredients Of HK Glowup ANTI-DANDRUFF LOTION and How They Help Your Hair
The following are the main ingredients Hk Glowup Anti-Dandruff Lotion is made of. Let's closely look at each one and understand the different benefits each ingredient offers.
Climbazole
Climbazole is an antifungal agent that helps combat the overgrowth of the Malassezia fungus, one of the leading causes of dandruff. It effectively inhibits the growth of fungus and helps restore the natural balance of the scalp.
Piroctone Olamine
Piroctone Olamine is another potent antifungal ingredient that works synergistically with Climbazole to eliminate dandruff-causing fungi. It also has antibacterial properties, which further contribute to maintaining a healthy scalp.
Zinc Pyrithione
Zinc Pyrithione is a widely recognized ingredient for dandruff control. It helps regulate the production of sebum and acts as an antimicrobial agent, effectively reducing scalp flaking and itching.
Tocopheryl Acetate (Vitamin E)
Tocopheryl Acetate, a form of Vitamin E, has antioxidant properties that protect the scalp from oxidative damage. It helps to soothe and moisturize the scalp, reducing dryness and irritation associated with dandruff.
Persea Gratissima (Avocado) Oil
Persea Gratissima Oil, commonly known as Avocado Oil, is rich in essential fatty acids, vitamins, and minerals. It nourishes the scalp, strengthens the hair follicles, and promotes overall scalp health, contributing to the prevention of dandruff.
5-Key Benefits of HK Glowup ANTI-DANDRUFF LOTION
Fights dandruff
Reduces flaking
Relieves itchy scalp
Strengthens hair
Repairs hair damage
Directions for use:
Apply all over the scalp directly from the bottle and use fingertips to gently massage and spread the lotion. Leave it overnight or for 90 minutes before head wash. Wash your hair with HK GLOWUP ANTI-DANDRUFF SHAMPOO.
Order Now
Recommended Usage:
Use daily or as advised by the health care professional. Use regularly for best results. Results may vary from individual to individual
HK Glowup Anti-Dandruff Lotion offers a non-greasy, lightweight formula that is easy to apply and quickly absorbed by the scalp. Regular use of this lotion helps control dandruff, relieves scalp irritation, and restores balance to your hair and scalp, leaving you with beautiful, dandruff-free hair.
Note: Avoid contact with eyes. In case of contact, rinse thoroughly with water. If irritation or redness occurs, discontinue use and consult a healthcare professional.
Caution: For external use only. Keep out of reach of children. Store in a cool, dry place away from direct sunlight.
Disclaimer: This product information is provided for educational purposes and is not intended to diagnose, treat, cure, or prevent any disease. Consult a healthcare professional before using the product, especially if you have any underlying scalp or skin conditions.